Legal Services in Zihuatanejo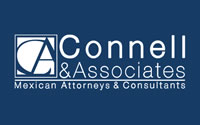 Connell and Associates
The manner in which the rights to real property in Mexico are acquired and developed is very different from what most people living in common law countries are used to. We are a Mexican law firm specialized in Mexican real estate and business transactions.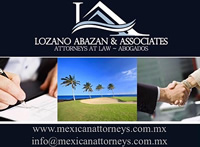 Lozano Abazan & Associates
To be a distinguished leader in professional legal services in Mexico by offering high quality, creative, cost-effective and results-driven global solutions that guarantee the successful execution of our Clients businesses and private ventures in Mexico.
Notary Public # 1 Various notary legal services include: drawing of contracts, agreements, trusts, wills and the witnessing of signatures.
Hours:
Monday through Friday 9:00 AM to 2:00 PM and 5:00 PM to 8:00 PM. Saturdays 9:00 AM to 1:00 PM.
Notary Public No. 2 and Patrimoniom Federal Property Lic. Carlos Francisco Vargas Nájera.
Avenida Paseo del Deportista Col. El Limón, C.P. 40880.
Notary Public # 3 Vargas Najera y Asociados Despacho Jurídico
Av. Paseo del Deportista Col El Limón.
Najera y Asociados Despacho Jurídico Calle Palapas no. 5, Colonia Centro.